ROCHESTON REINVENT CONFERENCE
Dates: November 16th & 17th , 2017
Location: Hyatt Regency, Mumbai, India
Booth: AI Zone Partner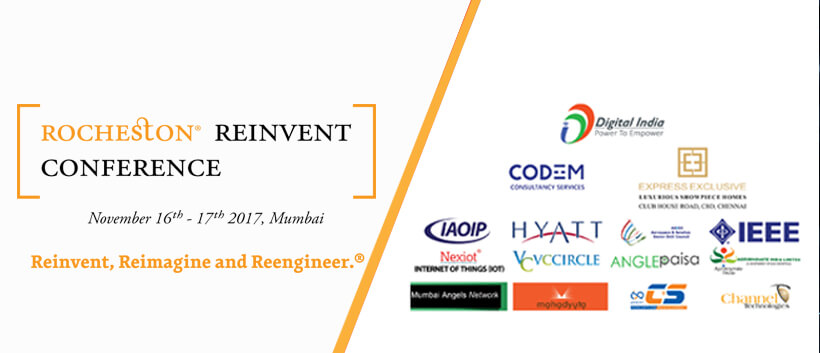 The Reinvent Conference 2017 is a flagship event of Rocheston Press Pvt. Ltd where illustrious list of speakers will come together to pore over emerging trends in technology and innovation. It is a unique opportunity for business houses, technology companies, manufacturers, service organizations and regulators to understand the impact of IoT and Internet in various sectors such as Manufacturing, AgriTech, Manufacturing, EduTech, FinTech and Energy Tech.
As a tribute to their culture of hands on experience, they have partnered with us at CODEM to build the AI Lab as a part of this conference. The goal of the AI Lab is to introduce technology that everyone has heard of, but only few have experienced. The AI Lab not only introduces the technology to the potential customers, but also opens up their imagination to the applications of the technology in their respective fields.
Come visit us at the AI zone and experience what AI coupled with Data analytics, Robotics & Augmented and Virtual reality can do for your business.
For more information visit:
https://reinvent.rocheston.com/