Create your own connectivity products, control and own
WE MAKE MAGIC REALITY!!
From smartphones and smart meters to medical devices and sensors, connected devices collect data that creates efficiencies and reduces waste for consumers and companies alike. The Internet of Things will transform companies and countries, opening up a new era of economic growth and competitiveness.
Solutions that deliver great user experience, collect and analyze data for greater insights, and drive new capabilities at the Intelligent Edge.
When people and devices interact in the connected world, they feed incredible synergies among humans, machines, software, and environments. But it's the quality and efficiency of those interactions, and the insights gathered from them that affect your organization's ability to be transformative and achieve the business outcomes needed to thrive in the digital age.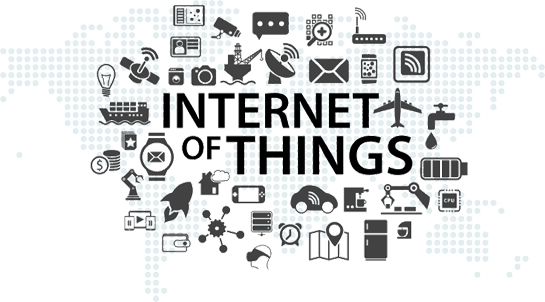 Why Accelerate IOT Transformation?
Modern Customer Experiences
Create store location services that deliver personalized offers and product information with location-based services. Enhance daily customer experiences with applications purpose-built for specific tasks, as well as specific industries.
Inspired, More Engaged Workforces
Develop 'smart workplaces' to boost employee productivity and efficiency. Ensure secure collaboration and productivity across campuses and remote offices. Accelerate your business with a mobile-first digital workplace.
Connecting the Unconnected
Uncover new ways to drive efficiencies, engage customers, and develop new business with greater insights at the Intelligent Edge. Computing at the edge reduces delay and avoids bandwidth consumption while transmitting data to the cloud or data centre.
As a key element in this industrial era, the Internet of Things (IoT) is set to deliver many opportunities and a dynamic return of investment for businesses worldwide. We work to integrate and API-enable your assets for the IoT ecosystem, delivering fast and effective connectivity with people, applications and things. To do this, we follow the following principles,
Interoperability: Seamless integration of devices, humans and production/application environments over the Internet.
Virtualization: Developing simulation models for virtualized system management.
Decentralization: Decentralized intelligent systems capable of decision-making, based on patterns derived from Machine Learning.
Real-Time Capability: Big Data and Analytics for real-time data processing.
Service Orientation: Cloud-based web services.
Modularity: Stackable devices and an ever-growing API stack.
IoT-related devices are becoming more powerful, more plentiful and are generating unprecedented volumes of data. This explosion of connected devices and data is getting businesses excited in all sectors. But, it's important to ensure that the blistering development of technology does not serve to obscure the real prize—the truly transformational opportunities that the IoT offers. And those opportunities can only be harnessed with effectively trained AI and analytics to make sense of the growing volumes of data, so it can be used to "sense, comprehend and act."
Best Practice of Implementing IoT solutions,
Begin with connected assets, followed by predictive analytics and then deliver service excellence
Imagine a universe of intelligent products, processes and services that communicate with each other and with people over the internet.